Allowing/Disallowing Content Localization
How to allow or disallow content localization to be created for sites within this DNN installationRefers to a single installed instance of DNN and all the sites within that installation as listed on the Host > Site Management page.. Allowing content localization permits Administrators to enable and configure content localization on their site.
Navigate to > Settings.
Select the Other Settings tab.
At Allow Content Localization?, select from the following options:

Mark  the check box to allow content localization.
Unmark  the check box to disable content localization and return the site to the default "en-us" (US English) setting. This is the default setting.

Click the Update button. The "Enable Localized Content" button that allows Administrators to enable localized content is now displayed on the >  page.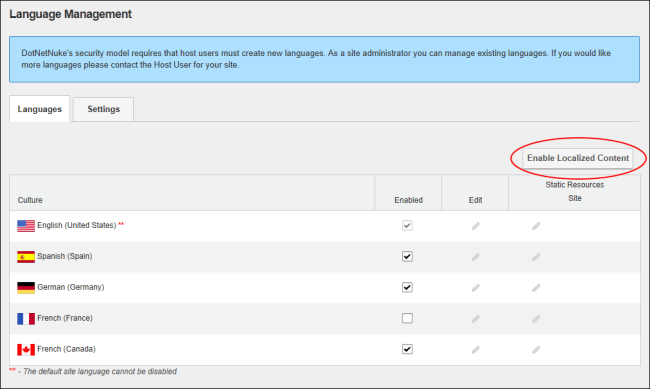 Related Topics: