Setting a URL Link
How to set a URL link to any resource or file available on the Internet including website domains, web pages, files, or images. If a URL has already been links to using the Link Control, it may be available to select from a drop down list. Note: This tutorial assumes the Link Control is currently being view, which means the user is currently editing or adding an item on the Edit PageA page on a DNN site. of a module or are on a Settings page.
At Link Type, select URL ( A Link To An External Resource ).
In the Location ( Enter The Address Of The Link ) text box, enter a new URL into the text box.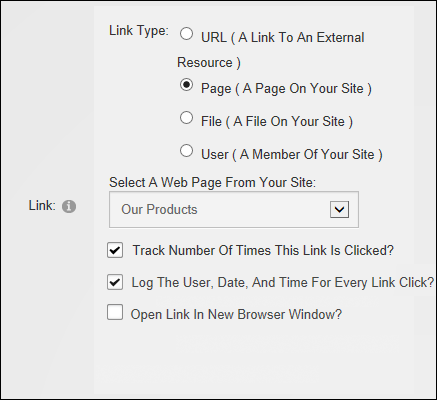 - OR - Click the Select An Existing URL button and select a URL from the list of the existing URLs.