Setting a Page Link
How to set a link to an existing page on the site using the Link Control.
At Link Type, select ( A On Your ).
At Select A Web From Your , select the page from the drop down list. Note: Pages that are not included in the menu and which have not been given a Parent page will be displayed at the end of this list.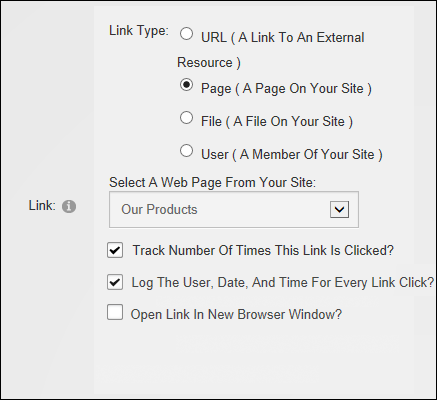 Tip: Disabled pages that can only be visited by Administrators and SuperUsers are displayed in the pages list. Other users will see the link but nothing will happen when they click on it. Test all page link it avoid linking to a disabled page.