Inserting Images
How to insert an image using the Rich Text EditorRefers to the rich text editor window of the Editor control which enables content management for several types of modules such as HTML/HTML Pro module..
Click the Insert Media button and select Image Manager from the drop down list - OR - Use the keyboard shortcut CTRL + G. This opens the Image Manager.
Navigate to and select the required image. See "Using the Resource Manager"
Optional. In the Image , use the Best Fit, Actual Size, Zoom In and Zoom Out buttons to modify the previewed image - these changes cannot be saved.
Optional. Click the Image button to edit the way the image is displayed. See "Working with the Image Editor"
Optional. Click the Properties tab and set image properties. See "Setting Image Properties"
Click the Insert button.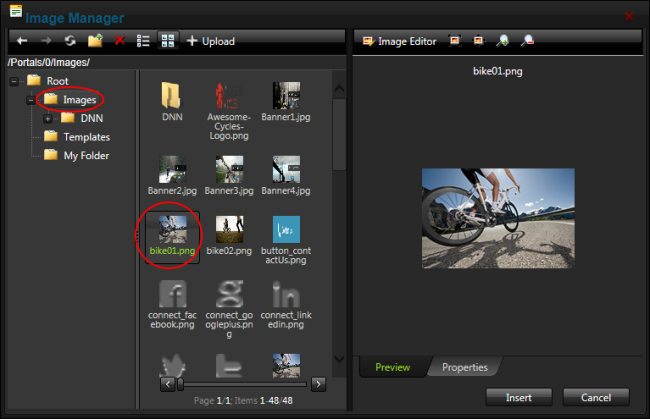 The Image Manager