About the Message Center
The Message Center enables registered users to send messages to and receive messages from other site members and Administrators. Users can view their messages from within their DNN site without having to go to an external email provider (Gmail, Yahoo, Hotmail, etc.). The Message Center forms part of the User Profile area that members can access by logging in and clicking on their Display Name. This module is pre-installed on the site and can be added to any site page as long as the correct module permissions are then configured.
Details on using the Message Center as a site member are located in the "Making Social Connections" section of this help.
Tip: Administrators can bulk email select roles, social groups, site members or other person using the AdminRegistered users who are members of the Administrators role. These users have full access to manage the site including adding, deleting and editing all pages and modules. Administrators also have access to the Admin pages located on the main menu. > Newsletters page.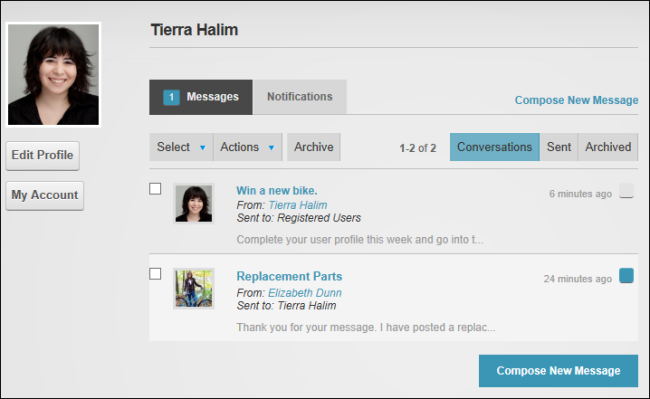 The Message Center