Adding and Editing Content Inline
How to perform inline content editing including basic font and paragraph tools and link insertion using the HTMLHypertext Markup Language. A set of tags used to mark the structural elements of text files. HTML files include tags that create hyperlinks to other documents on the Internet. module. Note: If this setting has been disabled, content can instead be edited via the module action menu.
Prerequisite.
Go to a module.
Place the mouse over the content to expose the Edit button in the top right corner of the content.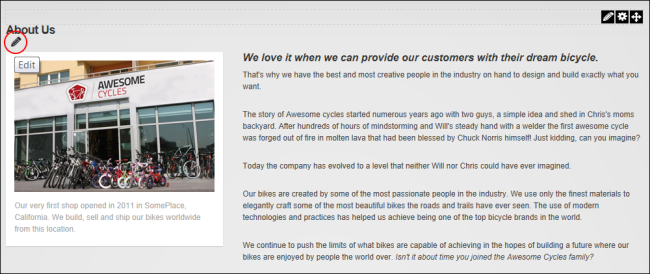 Click the Edit button to enable content editing and then edit the content as required.
Click the Save button to save the changes. Content edits are only saved when this button is pressed. - OR - Click the Cancel button to cancel the changes.