Localization Settings for Existing Pages
How to set the Localization setting for pages on the PageA page on a DNN site. Settings page. These settings can be configured by PageA page on a DNN site. editors and translators for any language.
Prerequisite. The Localization section is only displayed when content localization is enabled on the site. See "Enabling Localized Content"
Select Localization from the Edit menu on the .
Select the Localization tab.
At Culture, the culture of the current page is displayed. In the below example, the page is "Neutral Culture" which means that the same page will be used across all cultures on the site.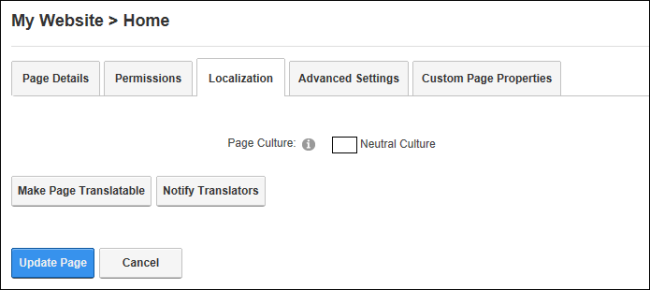 Next Steps: