Exporting a Page
How to export a page which will be saved as a page template which can then be imported into any DNN site.
Navigate to the required page. See "Viewing Any Page"

At Folder, select a folder of the site's module (located on the > File Management page) where the exported page will be stored.
In the Template Name text box, modify the default template name, which is the name of the page being exported, if required.
In the Description text box, enter a description of the page being export to include in the template. Typically the description provides a brief overview of the page and any content.
Optional. At Include Content?, mark  the check box to include module content - OR - unmark  the check box to add the modules without any content.
Click the Export button.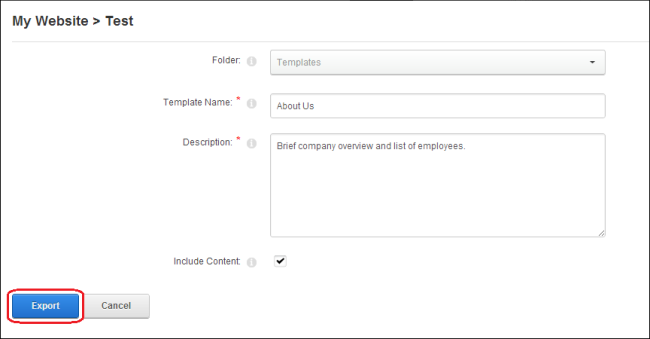 The path where the page template has been created is now displayed.