Drag and Drop Module
How to drag a module from its current location (pane) on a page to and drop it into another pane.
Prerequisite. Users must be in Edit mode and be a PageA page on a DNN site. EditorRefers to the rich text editor window of the Editor control which enables content management for several types of modules such as HTML/HTML Pro module. for the page where the module is located.
Locate the module to be moved.
Hover the mouse over the section of the Action Bar that doesn't have any icons. This displays the message "Drag this module to a new Location".
Click and hold on the mouse to select this module and then drag the module to the required location.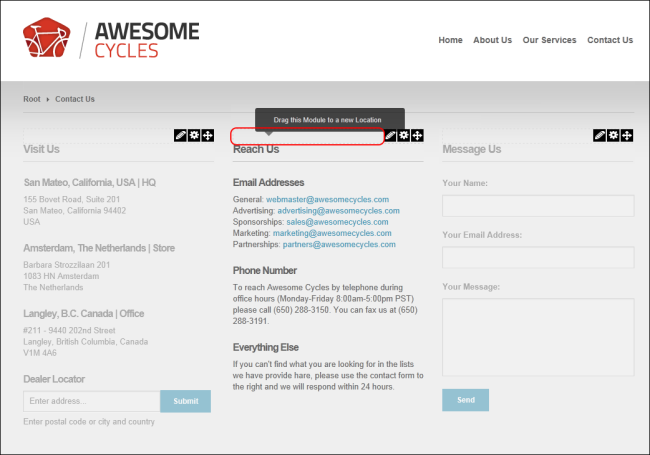 When the module is positioned over a pane, the message "Drop Here" will be displayed showing the location that the module will be relocated to once the dragging module is released. When the correct pane is highlighted, release the module.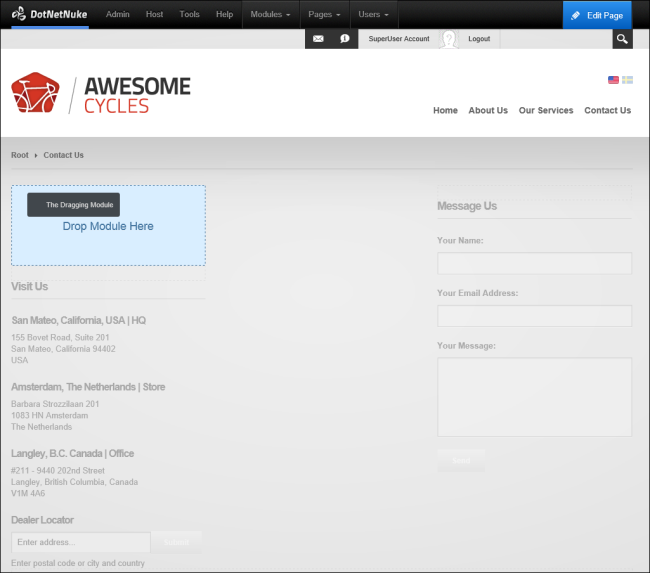 The module is now displayed in the chosen location.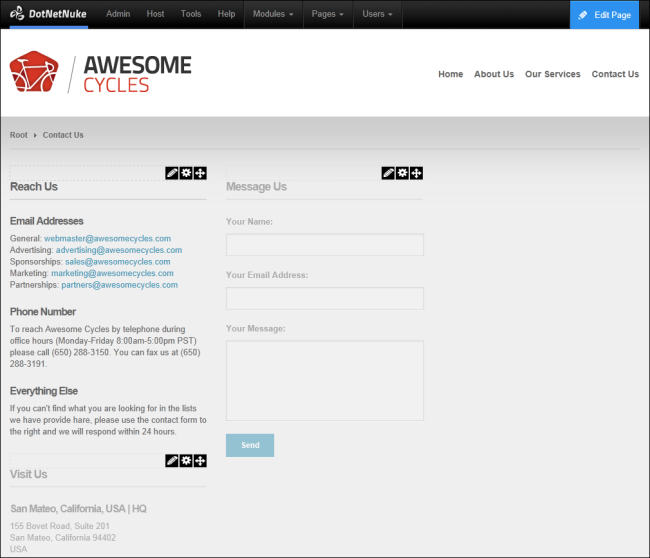 Related Topics: