Viewing a Site in a Secondary Language
How to view the site in a secondary culture. E.g. a culture other than the default site language.
Tip: Translators can view unpublished culture that they are authorized to translate. Administrators and SuperUsers can view all unpublished cultures.
Click on the country flag icon associated with the required secondary culture.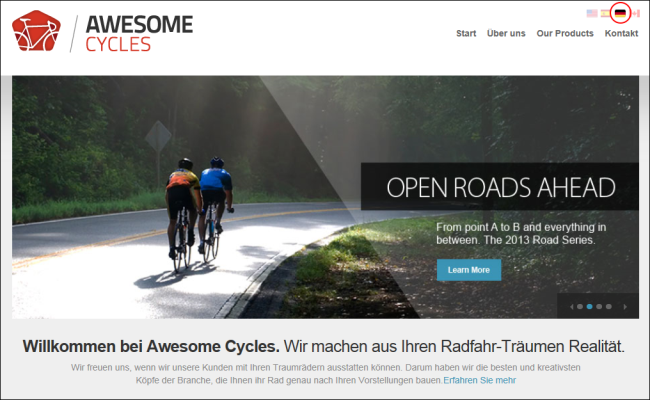 Viewing a SiteRefers to a single and unique site created using DNN. Multiple unique sites can be created and managed within each installed DNN application. in a Secondary Culture