Changing Reference Modules to Translatable Modules
How to change a secondary language module that references the content of the default language so that a separate version of the module content is created that can then be translated. Translators and Administrators only.
Navigate to > Advanced Settings > - OR - Go to a module.
Select the Content Localization tab.
At Select a , find or select the required page.
Click the Reference Default Language  button located beside the title of each module to be modified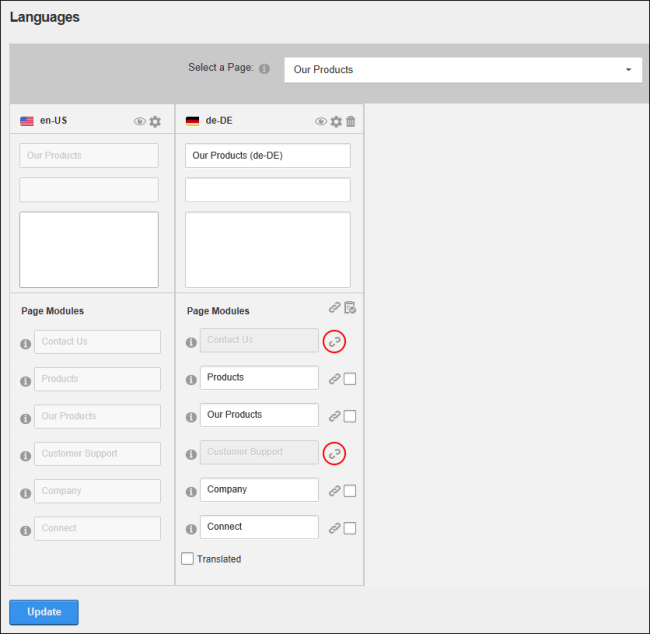 Click the Update button.