About Advanced URL Management
Advanced URL Management (HostThese users have full access to manage the settings and content of all sites with this DNN installation, including the Host site. SuperUser accounts are created using the Host > SuperUser Accounts module. > Advanced Settings >

Advanced URL Management) allows authorized users to manage application wide settings that control the format of URLs for all sites within this installation. This module contains two tabs that allow SuperUsers to set General URL formatting and Regular Expressions rules for URLs.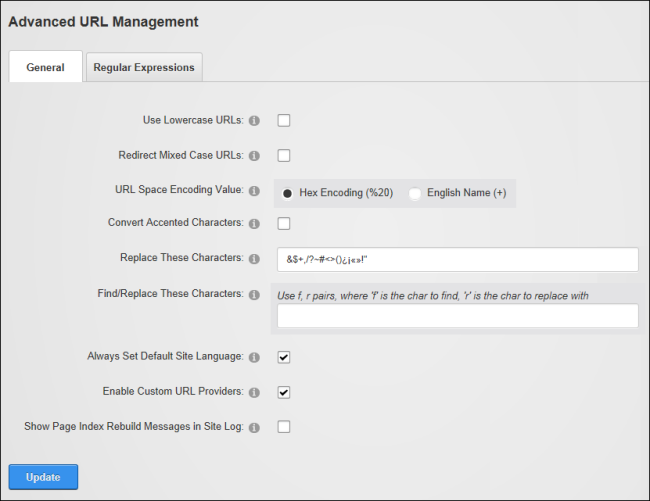 A separate version of this module that provides Administrators with URL management tools for their site is located on the AdminRegistered users who are members of the Administrators role. These users have full access to manage the site including adding, deleting and editing all pages and modules. Administrators also have access to the Admin pages located on the main menu. > Advanced Settings >

Advanced URL Management page.